TRANSPORTATION
DO'S
Provide cushioning by placing straw/thick tarpaulin on the truck bed before loading the roofing sheet during transportation, in order to avoid a punching effect from projected bolts/nails.
Cover the sheets with a heavy-duty waterproof cloth during the monsoons. Entrapped rainwater can leave watermarks on the aluminium sheet.
DONT'S
Don't load heavy material on roofing sheets.
Avoid dropping the sheets from a height.
Don't carry alkali materials (cement/fertiliser, etc.) with aluminium roofing sheets to avoid causing chemical reactions.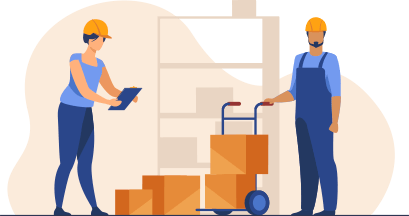 STORAGE & HANDLING
DO'S
Store sheets in a covered shed and protect the stack with tarpaulin.
Stack the sheets on a batten with a longitudinal slope to allow condensation to drain away.
Make sure to wipe the sheets dry in case of wetness or moisture.
DONT'S
Don't let water collect between the horizontal sheets, as trapped moisture is likely to cause marks.
Don't keep too many sheets on one stack to avoid losing design mould if kept at a height.
Don't drop the sheets from a height or place them directly on the mud/cement floor.
FIXING & LAYOUT
DO'S
Lay the starting row sheets at the eaves end with proper alignment of the guide thread.
Pass the attachments (accessories) through the crowns of the corrugated or troughed sheet.
Do provide wider ridges/North Light Curves, while keeping sufficient cover beyond the accessories, in order to avoid leakage during the monsoons.
A coat of aluminium paint on the contact face of the timber is recommended in order to ensure that no interaction occurs, especially due to damp climates.
Clean the sheet surface after completion of masonry work.
DONT'S
Avoid bending the sheets sharply.
Do not cut the sheets with a chisel, as it results in uneven edges and deformation of the profile.
Do not punch the sheets in order to make holes in them.
Avoid walking on the roof without a cat ladder and avoid dents.
Don't forget to paint the purlins before installation of sheets.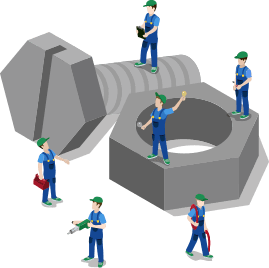 FASTENERS
DO'S
Use aluminium accessories to ensure extended life of the roof.
DONT'S
Don't use copper/brass/bronze fittings or else bimetallic corrosion will occur.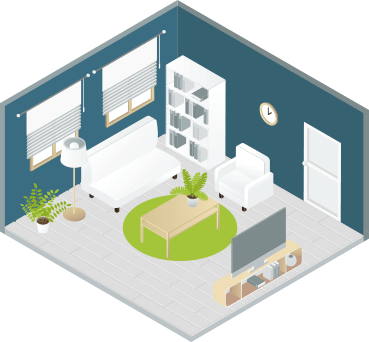 ENVIRONMENTS
DO'S
Earth the aluminium sheets correctly. Aluminium offers protection from lightning damage, due to its high electrical conductivity.
Ensure that the design includes proper ventilation and sufficient sloping of the roof to avoid condensation.
DONT'S
To avoid snowflaking, don't use aluminium sheets near concentrated sulphur dioxide/chlorine gas. Natural ventilation in adjoining bays is also very important.
Don't use another conductor than aluminium.